Don't lose another client




Answer all your customers at any time for WhatsApp.
customize your
offer
Automatically segment all your customers according to their interests, sending personalized messages
Increase sales
Increase conversion rates up to 25% in the digital channel.
​
immediate response
Instantly respond to more than 70% of FAQS in the digital channels.
​
new users
Up to 700 daily users on average with real and successful use cases in real estate sectors.
CUSTOMERS REPEAT
More than 60% of users go back to the bot without advertising or notifications, identifying potential buyers or tenants.
​
human takeover
The user is always in contact with the sales room.
multilingual
You no longer need trained staff in English and other languages since the bot will serve your foreign customers.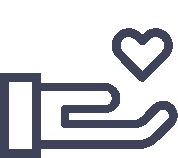 Push Notifications
Personalized messages to promote events and raffles, which are opened 80% more than email campaigns.
​