REduce the cost of Customer Service by 30%
Improving customer service with the resolution of frequently asked questions any time of day.
Increase sales
By offering discounts and special promotions from the Shopping Center.
​
Constant Communication
With updated information for the user about activities, news, raffles, and events of the Shopping Center.
​
Increase your subscriptions to events and clubs by 50%
Through benefits gained by taking subscription data of the Shopping Center.
facilitate the search for information
About the stores of the Shopping Center, with filters according to purchase categories to aid the user's experience.
​
multilingual
You no longer need trained staff in English and other languages since the bot will serve your foreign customers.
additional services
Offers information of interest to encourage the visit to the Shopping Center.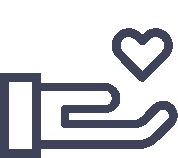 Push Notifications
Personalized messages to promote events and raffles, which are opened 90% more than email campaigns.
​
Multichannel
Talk to your users when they are already on the web, on your social networks or even on your app.